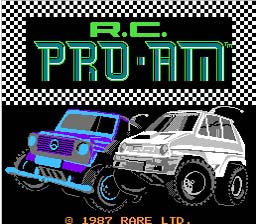 RC Pro AM (NES)
Race your R.C. car to the head of the pack of highly competitive drone cars. Push it to the limit on every corner as your tires squeal and you jockey for position to take the lead. Increase your car's performance with "turbo," "top speed," and "sticky tire" items found on the race courses. Look for missiles, bombs, and bonus letters while avoiding water and oil hazards. 32 exciting R.C. tracks and a vadety of car types await your challenge.
--From the NES RC Pro AM instruction manual.

You are a radio-control racecar driver, your goal is to place in the top three of every race to win the trophy and prize money.