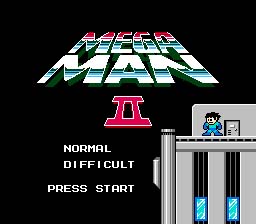 Play Control: 5
Great
Graphics: 5
Awesome
Animation: 5
Awesome
Music: 5
Awesome
Sound FX: 5
Great
Plot: 5
Same plot you'll find in every Mega Man game, and it never gets old
Difficulity: 3
It can be difficult using the keyboard but using a controller I get through the game relatively easy, the game can be harder depending on the order you try to defeat the bosses and if you run out of certain weapons during Wily's castle
Replay Value: 5
being able to play the bosses levels in any order makes for a different experience every time.
Over All: 5
This was one of my favorite games for Nintendo alongside the Mario series, the Zelda series, Tecmo Super Bowl, and Romance of the Three Kingdoms, all of which I play on this website also. Thank you Consoleclassix for bringing back the games that I enjoyed so much as a kid.
Read more of gamerman2's reviews.