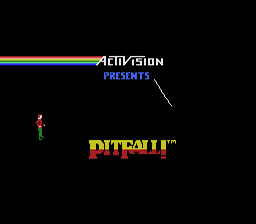 Play Control: 4
Pretty good, but not quite as good as the atari version.
Graphics: 5
No complaints.
Animation: 3
Simple, but then, it IS coleco vision.
Music: 1
There isn't music, but there wasn't on atari either.
Sound FX: 3
Nothing fancy or different to the atari version.
Plot: 1
Like atari, there isn't an actual plot.
Difficulity: 3
Ever so slightly harder than the atari version because of the ever so slight worse controls.
Replay Value: 4
It's still a fun game.
Over All: 4.5
Would be 5 but too simlar to atari version and has a slight control problem.
Read more of notani's reviews.