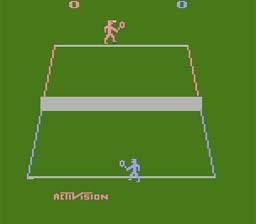 Storyline:
You win the TENNIS match by win- ning the most games in two out of three sets. Points are scored by hit- ting a ball over the net that your opponent can't return.
After each game, the receiver becomes the server. Players switch sides after the first game and then after every other game, ac- cording to the rules of tennis.
--From the Atari 2600 Realsports Tennis instruction manual.