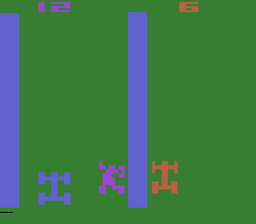 Storyline:
Avoid collisions and score points!
Each game is completed after 2 minutes and 16 seconds or when a player or team scores 99 points. Your score will flash on and off during the final 16 seconds of game time.
You'll hear the hum of the motors, CRASHES, and BEEPS when you score.
--From the Atari 2600 Street Racer instruction manual.