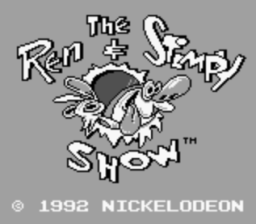 Storyline:
Captain's Log The Year 400 Billion
As Commander Hoek and Cadet Stimpy race through the galaxy at speeds so fantastic they throttle the imagination, a simple mishap blossoms into a fateful and tragic mistake.
Commander Hoek is inadvertently set adrift in space by his less than efficient faithful companion. Now the race is on for Cadet Stimpy to get through a well-armed (and none too friendly) spaceship in order to reunite with the lost Commander Hoek.
--From the Gameboy Ren & Stimpy Show: Space Cadet Adventures instruction manual.